Hotel Mia Reef Isla Mujeres Resort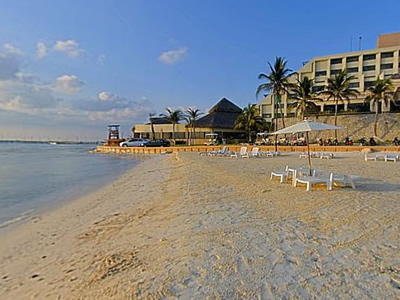 The Mia Reef Isla Mujeres Resort Isla Mujeres is a wonderful 5 stars. The most remarkable quality of this hotel is the stunning panoramic view of the crystal clear waters and coral reef that surrounds one of the whitest beaches in Mexico.The sea around it is of course original, with its shades of blue and green influenced by the reef. The rock formations along a small part in the coast impressive result in a pool ocean. The Mia Reef Isla Mujeres Resort gives accommodation to all types of guests, since they can choose accommodation in any of our 78 rooms and 6 suites in the main tower and the 56 villas in studio, one and two bedrooms, all are decorated with a charming Spanish style.
Rooms Hotel Mia Reef Isla Mujeres Resort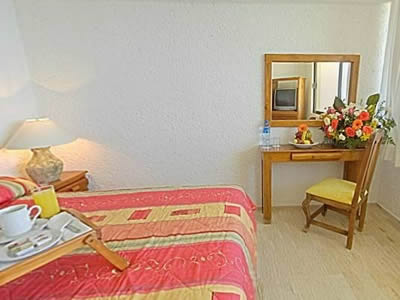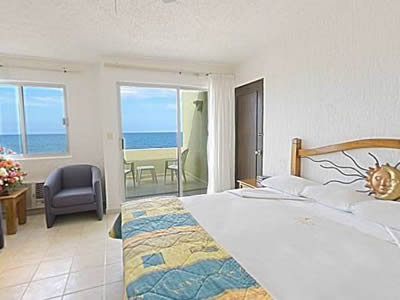 Being surrounded by the Caribbean Sea, not surprising that the 140 rooms at the Mia Reef Isla Mujeres Resort have stunning views. The spacious, comfortable and unique rooms offered by this hotel make it a center of luxury accommodations.

Two types of rooms:
Standard, for 2 people at the main tower, with elevator and ocean views, guaranteed.
Villa or study, for two, located at the tip of the island surrounded by sea. Each villa is equipped with a kitchenette.
Each room includes alarm clock radio with CD player, TV, telephone with Dataport, safety deposit box, coffee, coffee, desk board with iron, toiletries and if required hair Take Out also.
Facilities Hotel Mia Reef Isla Mujeres Resort
The hotel offers the following services:
Transfers Airport - Hotel, taxes
gratuities and service included in the cost per room
all food (breakfast, lunch and dinner)
three restaurants with snacks at night (11pm to 7am)
Brand beverages
24 Hour Room Service
Breakfast in the Room (reservations required in advance) and vegetarian dishes
entertainment
non-motorized watercraft
beach club
fitness center
bike rentals
Wild Adventures
Rates are per person, per day, based on availability. It requires a minimum stay of three nights. Rates subject to change. All inclusive includes all meals, snacks, drinks, domestic (non-alcoholic and alcoholic), all taxes and gratuities, daily activities.
Location Hotel Mia Reef Isla Mujeres Resort
The Hotel is located in a small private island that connects to Isla Mujeres for a great spring.
Photo Gallery Hotel Mia Reef Isla Mujeres Resort