In Puerto Morelos you will find tranquility, long stretches of beach and a small town atmosphere.
This is the place to come and relax: watch the sunset on the beach, meet the locals, explore the natural wonders such as the coral reef 500 meters from shore. Wedged between the bustling cities of Cancun and Playa del Carmen, it has maintained its peaceful atmosphere of a charming Mexican fishing village living up to its nickname. "La Joya del Caribe" (Jewel of the Caribbean).
The community, a mix of locals, fishermens and foreigners, works hard to protect Puerto's status as a National Marine Park and keep development to a minimum. Its close proximity to the Cancun airport ( 15 minutes ) and bus terminals ( cancun, 30 minutes )makes Puerto Morelos a perfect base for exploring the Yucatan peninsula.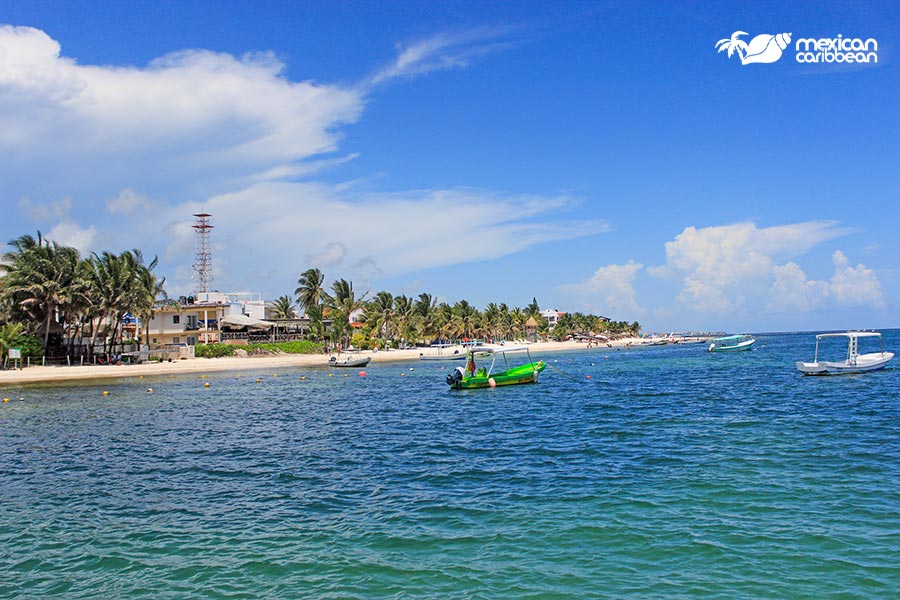 Restaurants
Puerto Morelos is a friendly fishing village and calm town located just 35 miles from Cancun. The bohemian atmosphere and quiet attracts people from around the world, many of which have decided to make this site your home. You will admire its beauty and natural charm will transport you a million miles away from the glitter and glamor of Cancun.
During the day you can enjoy freshly caught seafood in one of many restaurants located on the seashore and in the evening you can choose from many restaurants located in and around the town square. The meal of seafood is excellent, food of fishing catch of the day, you immediately taste traditional recipes prepared in Yucatan .
Things to do in Pierto Morelos
Certainly! Puerto Morelos offers a variety of activities to keep visitors entertained. Here are some must-try things to do in Puerto Morelos:
Snorkeling and Diving: Explore the Puerto Morelos National Reef Park, part of the Mesoamerican Barrier Reef, which is ideal for snorkeling and diving. You'll encounter colorful coral formations and a diverse array of marine life.

Cenote Tours: Take a guided tour to explore the fascinating cenotes (natural sinkholes) in the area. These unique underground pools offer a refreshing and magical experience.

Fishing Trips: Puerto Morelos is known for its excellent fishing opportunities. Book a fishing charter to try your hand at catching game fish like marlin, sailfish, and dorado.

Mayan Ruin Excursions: Embark on a day trip to nearby Mayan ruins such as Tulum, Coba, or Ek Balam. These archaeological sites offer a glimpse into the ancient Mayan civilization.

Swim with Turtles: Go on a snorkeling tour to swim with sea turtles in their natural habitat. These gentle creatures can often be spotted near the coastline.

Croco Cun Zoo: Visit the Croco Cun Zoo and Botanical Garden to observe crocodiles, monkeys, and various exotic animals. It's an educational and fun experience for all ages.

Bike Rentals: Rent a bike and explore the town and its surroundings at your own pace. You can ride along the beachfront or explore the nearby jungle trails.

Beach Relaxation: Simply unwind on the beautiful beaches of Puerto Morelos. You can rent a beach chair, sip on a cold coconut, or take a leisurely walk along the shoreline.

Artisan Market: Explore the town's vibrant artisan market, where you can shop for souvenirs, handcrafted jewelry, clothing, and local artwork. It's an excellent place to pick up unique gifts.

Local Cuisine: Sample delicious Mexican and Yucatecan cuisine at local restaurants. Don't miss the opportunity to try fresh ceviche, seafood tacos, and regional specialties like cochinita pibil.

Sunset Watching: Puerto Morelos offers breathtaking sunsets. Find a beachfront spot or visit one of the beach clubs to watch the sun dip below the horizon.

Water Sports: Enjoy various water sports such as paddleboarding, kayaking, and windsurfing. Rental shops along the beach can provide equipment and lessons.

Yoga and Wellness: Many resorts and yoga studios offer yoga and wellness classes. Start your day with a beachfront yoga session for a truly rejuvenating experience.

Botanical Gardens: Visit the Dr. Alfredo Barrera Marín Botanical Garden to explore the local flora and fauna. The garden features walking trails and informative exhibits.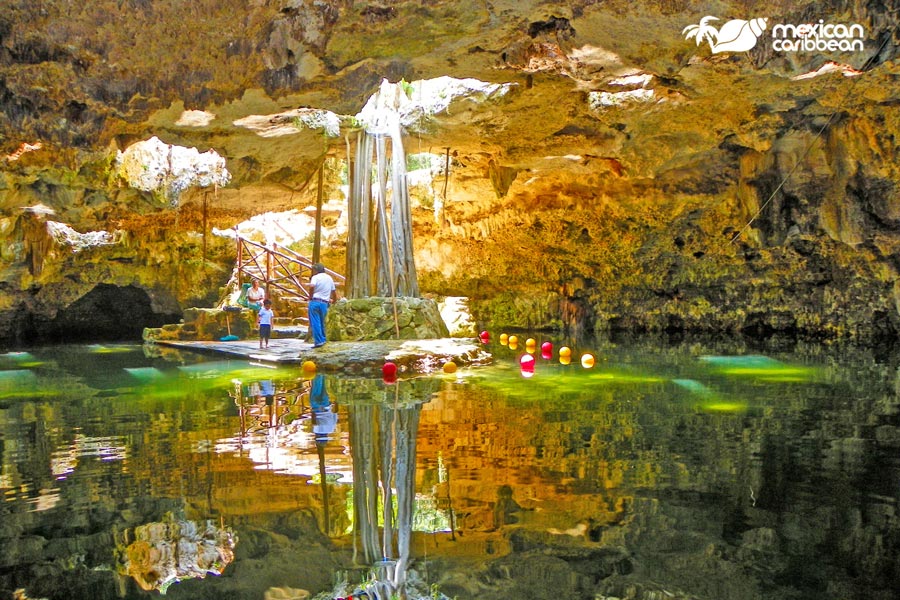 Transportation
You can reach Puerto Morelos by bus from the Cancun dowtown bus station, there are buses every 30 minutes all day, the name of the bus company is ADO.

If you rent a car from Cancun you have to take the highway cancun- tulum and drive 30 minutes, you will find the sign to get there.