The community, a mix of locals, fishermens and foreigners, works hard to protect Puerto's status as a National Marine Park and keep development to a minimum. Its close proximity to the Cancun airport ( 15 minutes ) and bus terminals ( cancun, 30 minutes )makes Puerto Morelos a perfect base for exploring the Yucatan peninsula.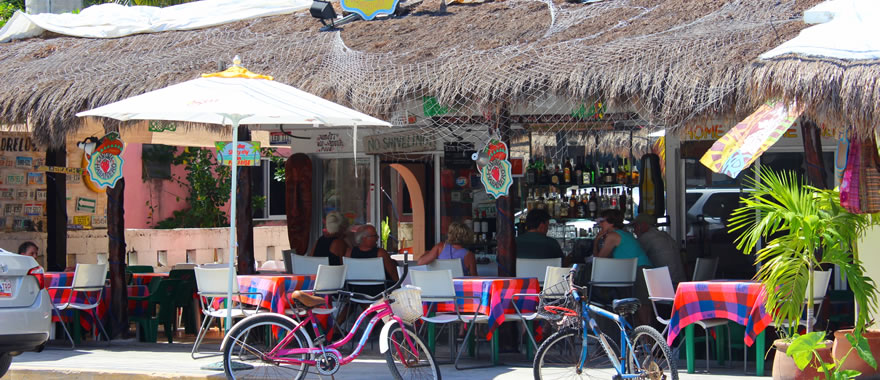 Restaurants
Puerto Morelos is a friendly fishing village and calm town located just 35 miles from Cancun. The bohemian atmosphere and quiet attracts people from around the world, many of which have decided to make this site your home. You will admire its beauty and natural charm will transport you a million miles away from the glitter and glamor of Cancun.
During the day you can enjoy freshly caught seafood in one of many restaurants located on the seashore and in the evening you can choose from many restaurants located in and around the town square. The meal of seafood is excellent, food of fishing catch of the day, you immediately taste traditional recipes prepared in Yucatan . Some restaurants where you can sample many of these dishes are:
Pelicanos, sea food restaurant beach front located in the main plaza, the most popular restaurant
Café D'Amancia: International Food
Chilitos: Mexican Food
David Lau's: Japanese Food
Doña Triny's: Mexican Food
The Lighthouse: Caribbean Food
The Fish: Mexican Food
The Pirate: Seafood
JhonGray'sKitchen: International Food
L 'Oaziz: International Food
Café La Aldea del Mar: International Food
Navy: International Food
La Panza es Primero: Mexican Food
Las Palmeras: Seafood
Mama'sBakery: American Food
Merkadito Sea: Seafood
Love Posada: Mexican Food
Avenue Taco: Mexican Food
Xtabay: International Food
Hotel Ceiba del Mar You can also enjoy the delicious typical Mexican food with charcoal grilled meats and a variety of sauces to try. Brave the habanero peper .
This harmless-looking peper is extremely hot, but serves as an excellent condiment for some of the finest culinary delicacies of Mexico. Puerto Morelos, located 22 miles (36 km) from Cancun, is the starting point for cargo and ferry to Cozumel. Although it is a small fishing village, has an international atmosphere, as many foreign retirees who have settled there. It has some hotels and cheap hotels "Five Star". The second largest barrier reef in the world begins just off the coast of Puerto Morelos, and is a paradise for divers.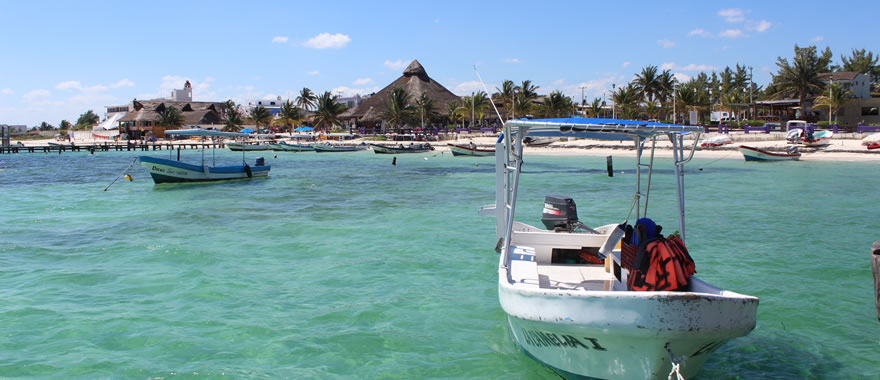 Transportation
You can reach Puerto Morelos by bus from the Cancun dowtown bus station, there are buses every 30 minutes all day, the name of the bus company is ADO.

If you rent a car from Cancun you have to take the highway cancun- tulum and drive 30 minutes, you will find the sign to get there.

Hotels in Puerto Morelos