Holidays in Tulum, Riviera Maya
In the ancient times, the Mayan developed a holy inner city that ascended high above the majestic cristal blue seaside of the Caribbean and was protected by 3 enormous walls and a steep cliff. This walled abode was given the honorary name of Tulum, the walled Mayan city. With over 60 restored temples, Tulum has hidden secrets that are spoken within the sacred walls with genuine paintings of the mysterious hieroglyphic writings.
Only the high priests, mathematicians, astronomers, architects and engineers were allowed to dwell within the arms of this sacred city while the commoners remained living beyond this holy city.
Read more about Tulum Mayan Ruins
Attractions in the Tulum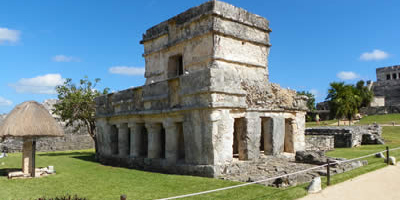 The ruins of Tulum are the main point of interest to visit for those staying at hotels in Tulum This is the main archaeological site of the state of Quintana Roo.
Hotel Zone
Made with local materials that blend into the environment, with spacious terraces and private pools give you the freedom and privacy you need.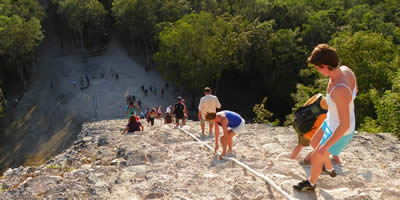 Learn about Coba and the archaeological wonders, in the middle of the Mayan jungle, with impressive buildings like the temple Nohoch Muul.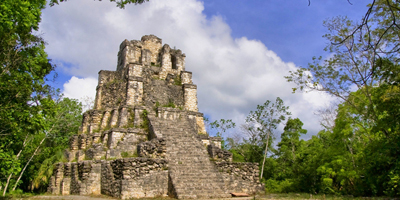 It has three restored buildings and a representative 500-meter path that goes through the forest reaching Muyil lagoon , which presumably is where Maya began trading.