Hotel Bahia Chac Chi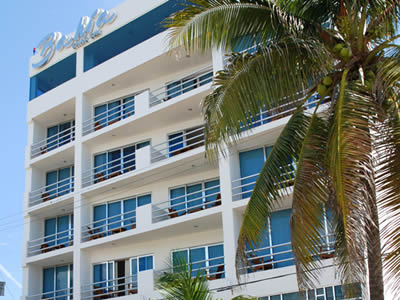 With a contemporary architectural design and a warm atmosphere of relaxation, the Hotel Bahia Chac Chi offers its guests a wide area of rest and comfort to enjoy an unforgettable holiday in the Caribbean.
The hotel opens its doors for the first time in February 2009 with the intention of providing quality services in modern and comfortable facilities conducive to a good break for those visiting the island.style.
Rooms Hotel Bahia Chac Chi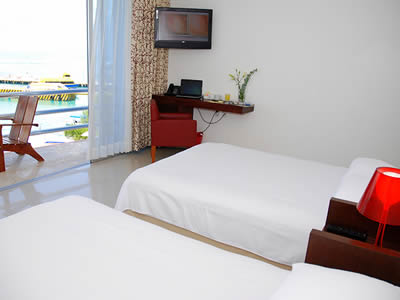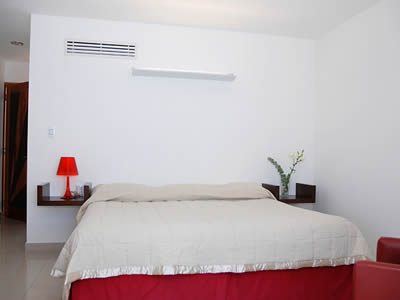 This hotel has 25 rooms including :
one king size bed or two double beds and a cot if required
flat screen LCD TVs with 32 "
air conditioning
a safe for your peace of mind
bathroom with shower
clothes closet
internet access
If you request it can also be equipped with a refrigerator, plus each of the rooms offers a balcony overlooking the pool on one side and other rooms with a balcony overlooking island bay, where you can admire a beautiful sunset.
Facilities Hotel Bahia Chac Chi
The Hotel Bahia Chac Chi offers, in its top floor:
A lounge ideal for corporate or social events, from where there is a panoramic overview of the surrounding area and the bay, this room seats 80 people, has air conditioning and wireless internet.

It also provides rooms for the above services,such as :
air conditioning
telephone
wi-fi throughout the hotel
refrigerator upon request
a panel shower shower
child's bed on request.
Location Hotel Bahia Chac Chi
The Hotel Bahia Chac Chi is located just steps from the main pier of Isla Mujeres, just a short walk of the main points of interest. Near the beautiful white sand beaches that distinguish this corner of Mexico. This quiet island creates the perfect escape you need for a well deserved rest.
Photo GalleryHotel Bahia Chac Chi