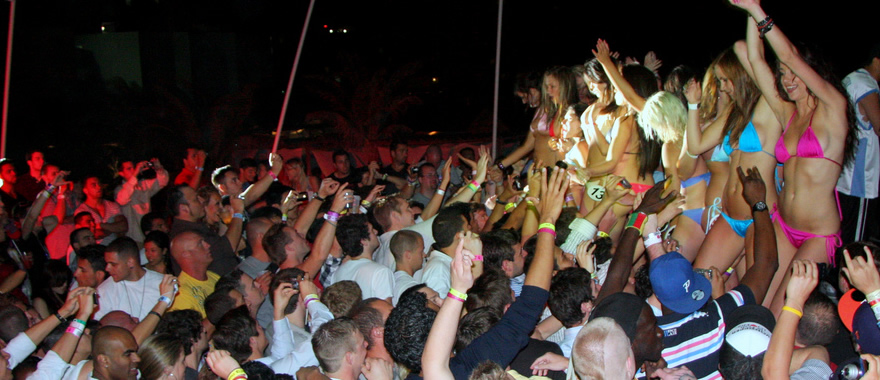 The Sprink Break Cancun is one of the seasons of the year with more fun and entertainment on the beaches and nightclubs of Cancun.

Thousands of students from universities Of the United States come to Cancun in March to have fun in a big way. Cancun is popular for its beaches and is the ideal site for the famous bikini contests, and much more heat from the sun.
In the night clubs there are also competitions and young people also enjoy the party all night without rest.
If you want to see beautiful young girls and this is the time of year to come to Cancun.
During spring break there are also many tours as the pirate ship that is leaves  for a trip to Isla Mujeres in the afternoon and returns at night with open bar for drinks, great music and competitions.
Also the beer brand sponsors many contests in discos and bars.

Anyway all this month is full of activity and lots of party in Cancun.

The places that are more famous to enjoy the party of spring break in Cancun are Mr frogs, coco bongo and the Dady´O discoteque . Enjoy the drinks and  fun all night!
Deals on places to stay in Cancun