Reefs in Cancun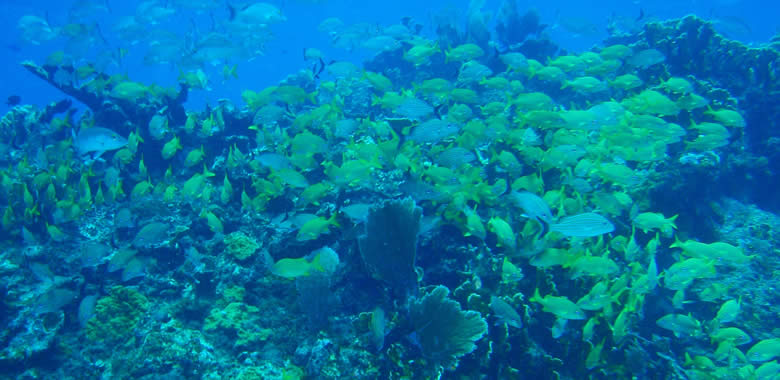 Photo: Hockeyholicaz
Coral reefs in the Mexican Caribbean is one of the most amazing natural creations because of their colorful beauty and the fact that reefs in the Mexican Caribbean are the most ancient of our planet. They are about Ecuador in shallow, warm waters and that much of their life cycles are carried out with the sun's energy. Coral reefs are the basis of marine life and therefore the planet, it is imperative that we learn to admire them and protect them.
Some of the best reef diving in Cancun: Flags, Chitales and The Short, north of Punta Cancun, are spectacular. For the more experienced recommend San Toribio, San Miguel and Aristos reef east of Cancun or The Fools buoy near Nizuc. All with plenty of color and life.
Visit the Mesoamerican Reef, the largest in the northern hemisphere. Here you will find amazing coral formations and more than 500 species of fish as well as dolphins, turtles, sponges and lobsters. The bilingual guides will take you to one of the many dive sites, more than fifteen between Cancun and Isla Mujeres, to enjoy the marine life in the crystal clear waters of the Caribbean and the underwater museum, where you can admire the sculptures submerged.
Deals on places to stay in Cancun
Cancun Manchones Reef