The Embarcadero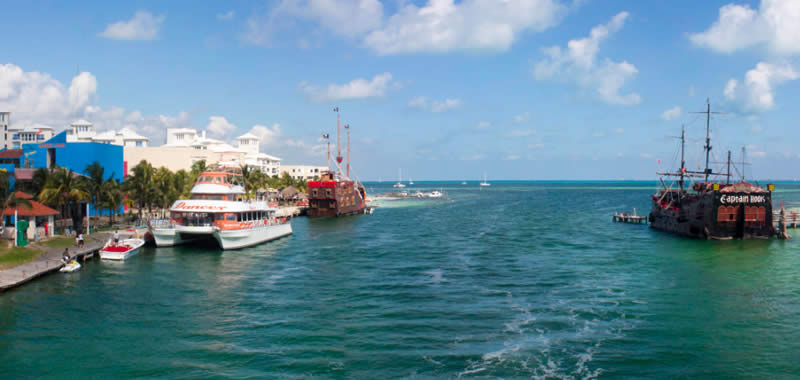 The pier, in the hotel zone of Cancun is located in Bld Kukulcan km 4.5 right where the panoramic tower is located.
At this point pirate boats depart to Isla Mujeres where people enjoy a live shows on board and on the island they have a dinner buffet with unlimited drinks plus various contests, also from this point leave the ferries to Isla Mujeres of Ultramar group is a comfortable spot to go to Isla Mujeres especially for those staying in the hotel zone of Cancun.
Also leave from here catamarans with day trips to the island offering onboard food and unlimited drinks, snorkeling tour and shopping tour to Isla Mujeres and finally the helicopter tours with overflights in the Cancun hotel hotel zone and women island, admiring the incredible colors of the caribbean sea from the air.
In this place is also located the Cancun theater with frequent shows, concrets and theater, all for for local people and tourists.
This place has small cafes and bars and a parking área . There are also shops selling souvenirs.
It is open every day of the year.
Deals on places to stay in Cancun
Image Gallery The Embarcadero
---