Omni Puerto Aventuras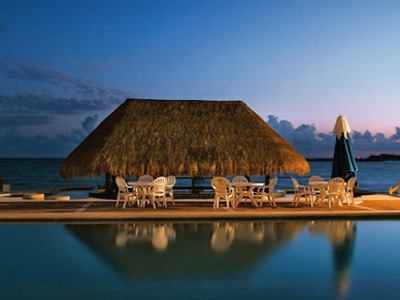 Nestled on the Puerto Aventuras Caribbean coastline, a luxury yachting community in the heart of the Mayan Riviera, is Omni Puerto Aventuras Beach Resort. This harmonious community of villas and luxury condominiums was built using native materials. The construction reflects the care and attention taken to respectfully integrate the hotel into its natural surroundings. The hotel is just 45 minutes from the Cancun International Airport and 15 minutes from Playa del Carmen.
Rooms Omni Puerto Aventuras

For your escape to the Mayan Riviera, you deserve accommodations that reflect the magic and beauty of this spectacular setting. At Omni Puerto Aventuras Beach Resort, you can stretch out in one of 30 oversized boutique-style guest rooms – all furnished with local décor.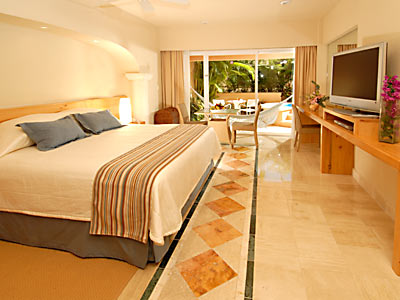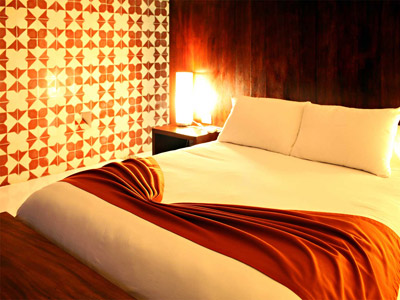 Deluxe Oversized Rooms. These elegant accommodations feature a king bed or two double beds, a large balcony or terrace with a private Jacuzzi tub, a sofa and a hammock with a garden or marina view. Each guest room includes complimentary continental breakfast in the restaurant or delivered each morning to the guest's personal magic box. The oversized rooms also feature a desk and chair, a ceiling fan, deluxe amenities, a 42" Sony plasma television and a luxurious bathroom.
Premium Rooms. These elegant accommodations feature the same amenities as the Deluxe rooms, with a Caribbean ocean view.
Plush robes
Complimentary continental breakfast delivered daily to your room in your "magic box"
Balcony/terrace with hammock, sofa and private Jacuzzi
Individual climate control
Fully stocked refreshment center
Coffeemaker
Hair dryer
Executive work desk
In-room safe
Iron and ironing board
Ceiling fan with remote control

Facilities Omni Puerto Aventuras
Swmming pool
Free wifi
Private beach
Golf
4 restaurants
Spa
Fitness center
Wedding facilities

Restaurants & Bars
Omni Puerto Aventuras Beach Resort gives you so many wonderful tastes and settings to enjoy. Innovative cuisine in an unforgettable atmosphere makes for the perfect meal. Whether it's by the pool, on the beach or through room service, every dining experience is an event at this poetic resort.
La Veranda. Enjoy regional and international cuisine in the open air.
El Xenote. Soak up the Caribbean air while you enjoy regional Yucatan cuisine prepared with local ingredients.
Piña Colada Jacuzzi Beach Bar. Relax with a tropical cocktail or Mexican dish while overlooking the beautiful Caribbean Sea.
Sushi Taco Bar. The Sushi Taco Bar serves succulent fresh sushi, rolls and sashimi and a delectable fusion of the region's best tacos in a contemporary poolside retreat.
Lobby Bar. The lobby bar serves cocktails and light menu items.
Guest Room Dining. Guest room dining is available if you choose to enjoy delicious cuisine in the privacy of your room.
Location Omni Puerto Aventuras
Omni Puerto Aventuras is in the Chetumal highway - Puerto Juarez, at kilometer 269.5, in Puerto Aventuras.
Photo Gallery Omni Puerto Aventuras