Riviera Maya Film Festival 2015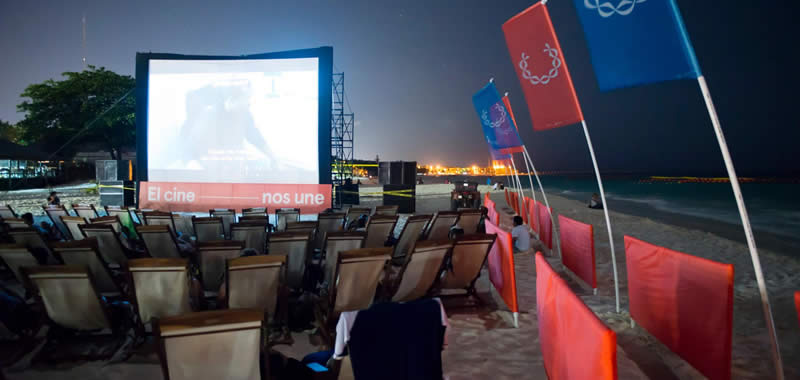 With the object of promote   national and international film projects between the residents  and visitors of the state of Quintana Roo, has been organized since   2012 the  film festival in the Riviera Maya, with headquarters in the most important places like Playa del Carmen,  Cancun, Tulum and Puerto Morelos.
In the Riviera Maya Film Festival aims to show various films and even those works that do not yet have a distributor, by projecting various genres in different locations, also during the event recognition is given to the most outstanding bands and encouraging future filmmakers.
The game becomes more interesting by including great personalities of world cinema as special guests to coexist with presents to the event, however, the main objective is to create awareness among the participants on the current world through film.
In addition  to make the award to the best work is given to the winners economic incentives that can also help them invest a greater proportion of its future projects, as in the case of Kukulkan prize, the same as that accorded to the category of  two  Mexican films inside the   winners Platform.
With the intention of providing greater objectivity to qualifications has created a youth jury in charge of choosing a winner's prize of Kukulkan; but these are not the only awards because it also recognizes those works that are still in process.
The next edition of Riviera Maya Film Festival will be in the month of April 2015, from 23 to 29, dates on which various youth have the opportunity to actively participate in this event, either as participants or as part of Estaff, calls already available.
For those who wish to register a project or a work, they can also consult the terms and calls.
Do not wait, book your hotel now in The Riviera Maya
---