Hotel Residencial
Located in the historic center of Merida, Yucatan is "the ever new" Residential Hotel, former residence of nineteenth-century French style, which offers visitors the ideal stay for those looking for rest and recreation, and those who come to Merida on business.
The Residencial, a category four stars, operates from 29 May 1991 and was built respecting the original facade of a historic building of XIX century, which reminds us the history and elegance of an era.
Rooms Hotel Residencial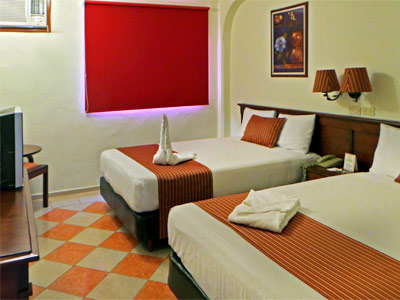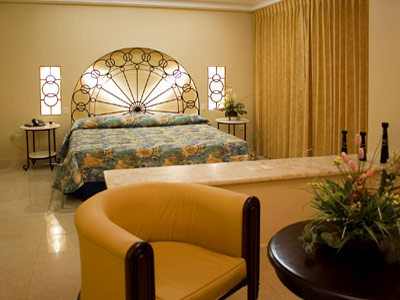 In our rooms enjoy the comfort and entertainment for the enjoyment of your stay.
We have 64 Standard rooms equipped with two double beds, cable TV and remote control, air conditioning, direct dial telephone for national calls, hair dryer, purified water bottle courtesy.
Our 2 Suites offer the same services as the standard room but these beds are king-size bed and have a private terrace. All rooms are equipped with electric lock.


Service Hotel Residencial

We offer our guests
safety deposit boxes at reception
currency exchange
express service billing and late check-out upon availability
laundry service
babysitting upon request at no cost
secretarial services and internet (on request).

So we also have
swimming pool and balcony
private parking with 24 hour security
power plant itself.

In our Restaurant "Versailles," which operates from 7 am until 11 at night you can enjoy both the regional Yucatecan delights and international cuisine.
Our bar "Belvedere", open from 11 am until the 1 am, features nightly musical variety for visitors.


Location Hotel Residencial
We are located within the traditional neighborhood of Santiago, just steps away from major tourist sites and services, such as the Cathedral, the craft market, the Main Square, the city zoo, hospitals, schools and especially the International Airport.
Photo GalleryHotel Residencial