Merida Downtown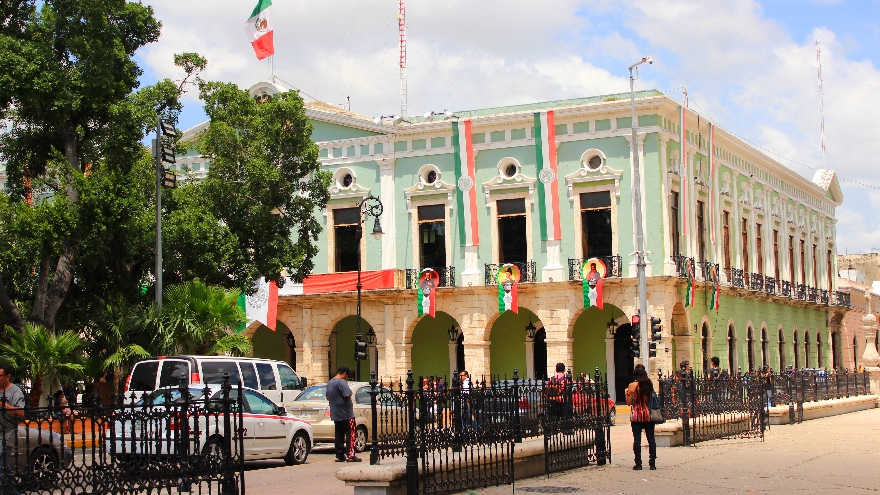 By visiting Merida, you will have the opportunity to enjoy a fully colonial atmosphere. In Merida enjoy a beautiful sunny day just visiting museums, theaters and public squares to watch artistic expressions of all kinds, from the most typical of the region, to the most cutting-edge shows. The historic center of the city of Merida is perfect for tours at sunset. On the streets, always clean and calm, you can see the light of sunset reflected in old but well maintained colonial buildings.
Mérida has a rich set of century-old buildings that make up the main draw. It's great to admire the architecture loaded with details and fine finishes in their neoclassical facades, ideal for casual picture taking. Walking through the streets of central meridian can reach places as picturesque as the Santa Lucia park , located right opposite the church of the same name. Here the music is heard more representative of Merida, Yucatan Trova call, and can be visited any market of books, among many other events presented throughout the week.
Some other places you can not miss to reach the city of Merida, are:
Central Building of the University of Yucatan.
It occupies the old building built in 1771 to house the College of San Pedro in the company of Jesus. Missing school is occupied by the local State Vocational Schools and in 1922, during the government of Felipe Carrillo Puerto, there is created National Southeast University, which later changed its name to stay with the Autonomous University of Yucatán. Today it houses the headquarters of the University, the Central Library, a tennis, video room, council chamber and the radio station of the same name.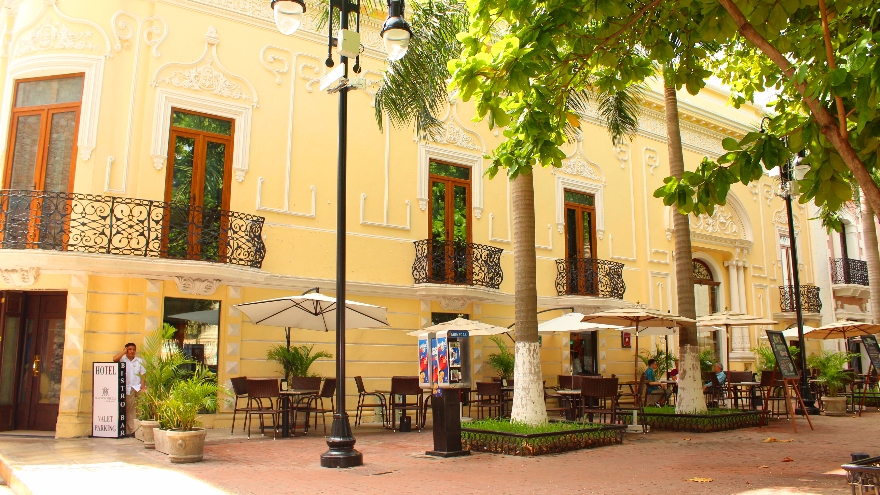 Olimpo Cultural Center.
The Merida Olimpo Cultural Center on a daily basis presents exhibitions of painting, photography, concerts, film art, a virtual library and a planetarium. The latter is undoubtedly one of the main attractions of the center, as can be witnessed in virtual programs he travel through the cosmos or inside the human body, in any case with excellent fidelity images and surround sound class .
The Enhanced Park
. It is located on 50th Street for 59 and 57 in front of the Architecture university. The park nailed the first rail railway in the Yucatan Peninsula the first of April 1870. Currently there is child Heroes monument, killed in the U.S. invasion in 1847. On one side of this park is located Yucatecan food restaurant "Los Almendros" and the Children's Cultural Center and Folk Art Museum.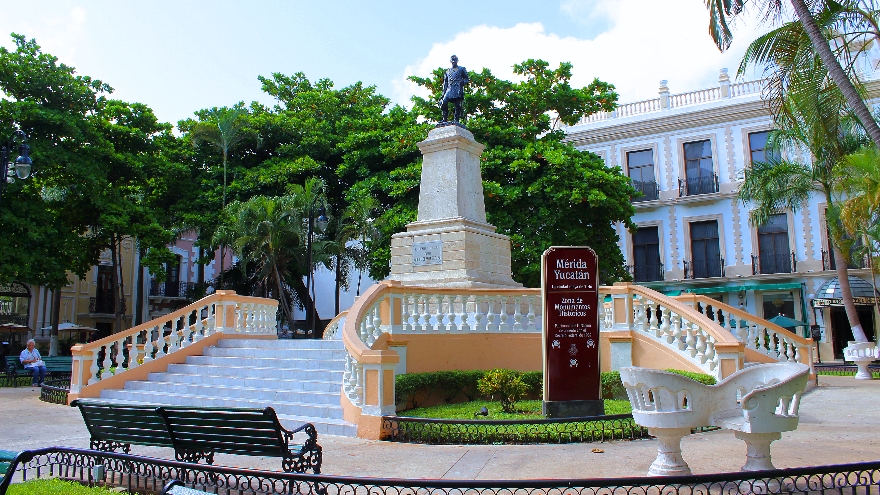 Daniel Ayala Perez Theatre
Named after the most prominent musician Yucatecan symphonist. Since the early twentieth century theater functioned as "main". In 1975 it was renovated and reopened under its current name. Currently equipped with modern lighting systems, air conditioning, stage and cafeteria. In its spacious lobby frequently offer exhibitions of art works.

Hotels in Merida