Hotel Colon
Have you ever dreamed of finding your home away from home? In Merida, the beautiful traditions of the Southeast is living better at the Hotel Colon.
Enjoy the most beautiful mosaics and attractions in Merida and feel the pleasure of staying in a hotel of quality and tradition.
Rooms Hotel Colon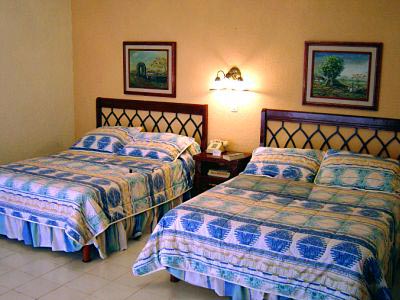 This hotel offers the comfort of 52 rooms, each enabled with air conditioning, digital telephone, TV with cable, in addition to elements to bring the room to meet the needs of people with wheelchairs.
Services Hotel Colon
The Colon hotel also offers indoor gardens, a large swimming pool, laundry service, a conference room seating 80 people, restaurant - bar, pool bar, steam baths, wireless internet in public areas.

Location Hotel Colon
This hotel is located one block from the base of the City, a few steps will see the Cathedral, the Palacio Municipal and Government, its inner wall, the Athenaeum, the Book of the Revolution, Olympus,
Paseo Montejo
, between other sites located near here.
 Photo Gallery Hotel Colon