Holbox Airplane Tour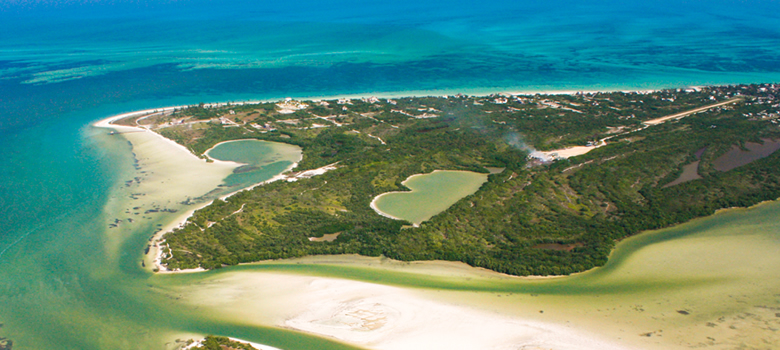 Mexican caribbean offers flight tours to Holbox Island departing from Cancun, Playa del Carmen or Cozumel.
If you want to know a typical rustic Caribbean island with friendly people, away from the big hotels, Holbox is the place ....
We will leave by plane and you can enjoy the spectacular views of Holbox before landing at its airport that has a rustic palapa as a waiting room. There will be waiting to take a boat tour to the island of passion is a desert island on the west side of the island to continue after the yalahao cenote where you can swim in its fresh cool  waters  and then continue where birds island where  you can observe birds in their natural habitat.
Once the boat  tour finishes  we wil go to  eat in the restaurant zarabanda one of the oldest on the island,  fresh food prepared by local people.
Then you will have free time to walk around the center of the island to finally start the flight back to your destination.
This is a  one day tour in a cesna airplane including a:
Boat tour to isla pajaros for bird watching, yalahaoo cenote for swimming and the passion island to admire the flamingos.
Air transportation to holbox round trip in a cessna plane
Tour of the 3 islands by boat
Food in the restaurant zarabanda two drinks per person
Airport taxes and insurances
Departure:  9 am
Return time : 4 pm
Rates
| | | | |
| --- | --- | --- | --- |
| Passengers | Playa del Carmen | Cancun | Cozumel |
| 2 Persons | $ 486 usd | $ 355 usd | $ 567 usd |
| 3 Persons | $ 335 usd | $ 252 usd | $ 396 usd |
| 4 Persons | $ 260 usd | $ 200 usd | $ 310 usd |
| 5 Persons | $ 220 usd | $ 175 usd | $ 265 usd |
prices per person in US DOLLARS
Image Gallery Tour Holbox
---