Cozumel Tour
Cozumel is a beautiful tourist destination of the Mexican Caribbean full of impressive natural beauty. Close to its coasts runs the Great Maya Reef, the second world larger coral barrier, and for that reason the submarine world attracts divers from all over the world turning the island a famous and well-known diving paradise.
Tour includes:
Private transportation in a cesna airplane Cancun- Cozumel – Cancun
Jeep rental, Swim with dolphin tour ticket
Chankanaab Park
Swimming program participants and their companions can stay at the Chankanaab Natural Park installations, or go out to explore the island, shopping to downtown or carry out many other activities in and outside the facilities.
Time Schedule of the Location: Open daily from 8:00 am to 5:30 pm
Facilities free of charge: Parking lot, Customer Services, Lost & Found department, toilettes, showers, swimming pool, children area, umbrellas, solariums, lounge chairs, life vests, first aid, space to watch dolphins.
Facilities with extra charge: Snack Bar, boutique, photo & video.
Dolphin Royal Swim

This is the most famous of the Dolphin Discovery programs, with full excitement, action and speed. Two dolphins welcome you with a handshake, a kiss on the cheek, and let you give them one as well. Then, they take you for an original and speedy ride while you hold on to their fins. The most thrilling moment is the famous foot-push, when you feel all the strength of your new friends while they push you across the water from the bottom of your feet.
Included
The admission fee to Chankanaab Park is free for the program participants
15 minute orientation
30 minute in the water with the dolphins
15 minute video session
Each group of 10 people swim with 2 dolphins
Foot Push
Dorsal Tow, a ride in the water holding the dorsal fins of the dolphins
Hug
Handshake
Dolphin Song
Dolphin Kiss
Free time with the dolphins while they make diverse behaviors.
Program Duration: 1 hour (including orientation)
| | | |
| --- | --- | --- |
| 2 Persons | 3 Persons | 4 Persons |
| $430 | $280 | $238 |

Price per person USD. Departure: 9 am Return time : 3 pm
Image Gallery Cozumel Tour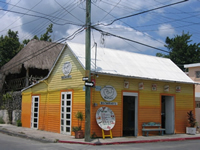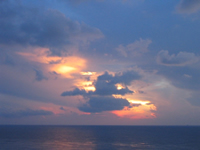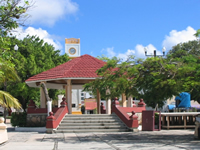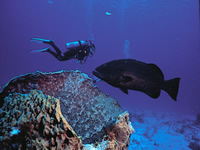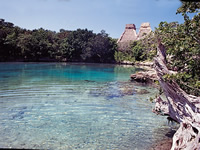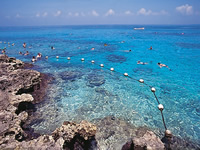 ---