Hacienda Hacienda Sanchez
Located at the start of Hual Zaci av. giving a warm welcome to all visitors who come for the toll road, from the state capital, Merida or Cancun international resort and 10 minutes from the historic center city.
In your leisure or business hospedase with us and enjoy the beautiful construction campirano friendly atmosphere, with decor that harkens back to the golden age of Yucatan haciendas, especially pampered with warm personalized service that distinguishes us.
Rooms Hotel Hacienda Sanchez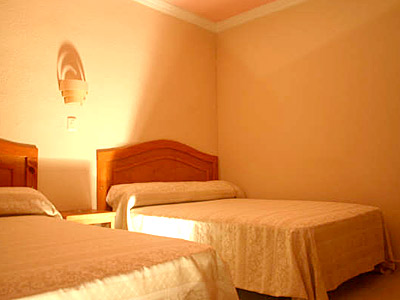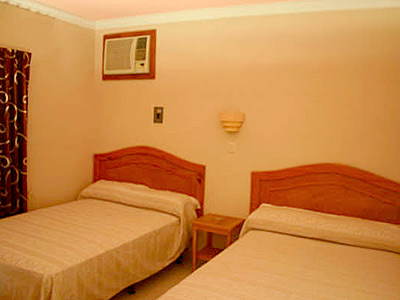 Relax in our spacious and comfortable villas:
Admire from their private terraces surrounded by a beautiful sunset gardens, see the wheel turn, approach the majestic chapel and feel the charm of each part of the history of this Colonial City of Valladolid.

In addition to the services of a standard room, the villas have whirlpool and wireless Internet services.
Each of the 36 standard rooms have air conditioning, TV with cable, telephone, bathrooms with hot and cold water, jacuzzi, room service and parking.
Service Hotel Hacienda Sanchez
In addition to the amenities offered in the rooms, this hotel has a :
Restaurant
Chapel
Antique car rides with guide and driver
Restaurant
Pool
Snack-bar with pool
A journey through the history starting with a tour of the museum and ending with the assessment a wheel (water extraction system used by the Maya and Spanish is a wheel that is rotated by a strong horse and fresh water is extracted to irrigate the gardens), in operation.
Location Hotel Hacienda Sanchez
Hotel Hacienda Sanchez located in the colonial city of Valladolid, Yucatan, 30 minutes from the archeological site of Chichen Itza, Ek Balam 20 minutes and 120 km from the Riviera Maya.
North of the City of Valladolid, you can walk from the historic center on Calle 42, visiting the former loom the Aurora neighborhood of Candelaria and the Santa Lucia, making the journey in 15 minutes.
Photo GalleryHotel Hacienda Sanchez