Hotel The Lodge at Chichen Itza
This hotel is the most modern construction throughout the area and has been created to ensure guests absolute peace and tranquility, so do not take buses or large groups of passengers. In addition to having extensive Mayaland hotel amenities, this hotel has two swimming pools located in a beautiful natural environment.
Rooms Hotel The Lodge at Chichen Itza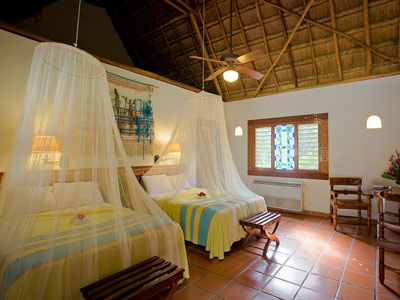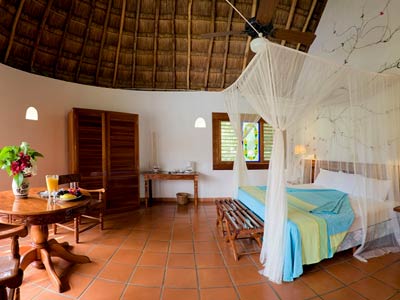 Our 39 cabins have been built Mayan style with an ecological criterion, using tropical wood, stone, marble and palm leaves. Oriented complete privacy, all of which have beautiful views and are decorated with works of renowned local artisans, such as ceramics, stained glass, hand-woven rugs and fine tropical wood carved with different motifs. The spacious cabins have separate bedrooms, pool, gardens and private balconies.
Services Hotel The Lodge at Chichen Itza
The
Mayaland hotel
, offers the following services: Spa: Committed to improving the lives of our guests through beauty, harmony and wellness. This is the place to be pampered and rejuvenated; you will find soothing treatments and thoughtful service. The restaurant menu includes wide variety of Mexican dishes, international dishes and a selection of regional dishes. Every evening, the cocktail hour, start a show of ethnic dances graceful and colorful. Our stables offer rides through rehoyada Thompson. We also have private guides to help you learn about the various attractions and the night show at the ruins of
Chichen Itza
.
Location Hotel The Lodge at Chichen Itza
Situated on 40 acres of beautiful gardens in the heart of the archaeological park, with its own entrance to the Mayan temples.
Photo GalleryHotel The Lodge at Chichen Itza