Cenotes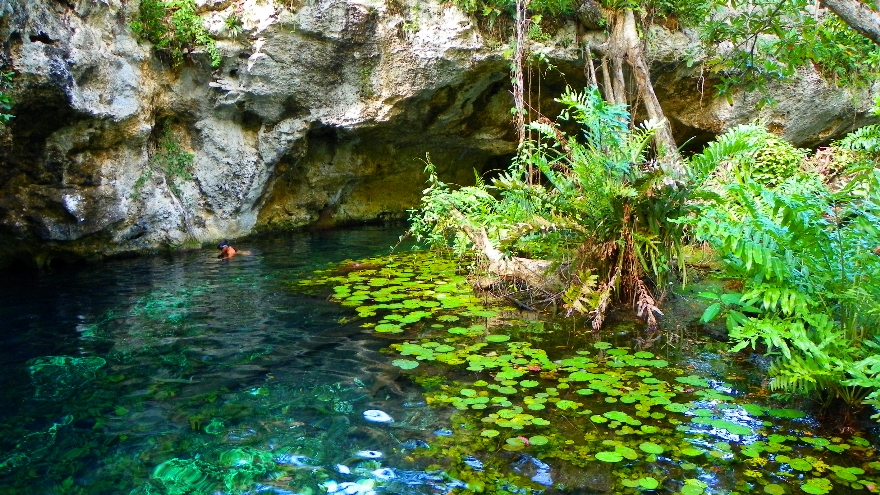 The word cenote comes from the mayan world dzonot meaning sacred well. Possibly the best know example of a cenote is the sacrificial well at Chichen itza site, where evidence of human sacrifice has fascinated many visitors.

Although cenotes played a large ceremonial role in the life of ancient Mayan civilization. Because there are no aboveground rivers in the northern part of the Yucatan peninsula, the mayans lacked this possibility as a freshwater source.
Only subterranean rivers are found in this part of the peninsula, connected in an intricate network that links the cenotes, caves and caverns.
You will enjoy your day swimming in the cristal blue waters or diving in one of the cenotes near the Tulum area,. The best known are the gran cenote, the cristal cenote and dos ojos. Dont loose this unforgettable experience!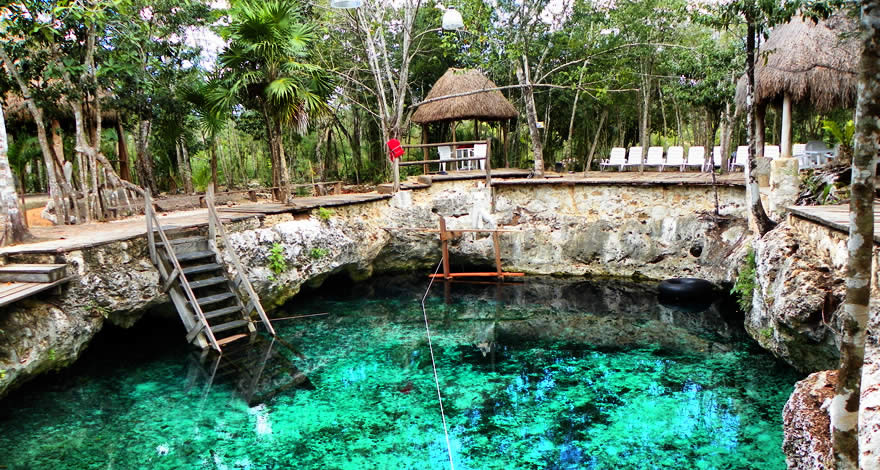 Gran Cenote
Gran Cenote tulum is located on the road tulum-Coba, more or less 10 minutes far away from Tulum
Cenote Cristal
Is located in the road Tulum - Cancun is 15 minutes going north 
Cenote Zapata
Is located in a walking distance from the hotel cabañas tulum.