Cenote Verde Lucero in Puerto Morelos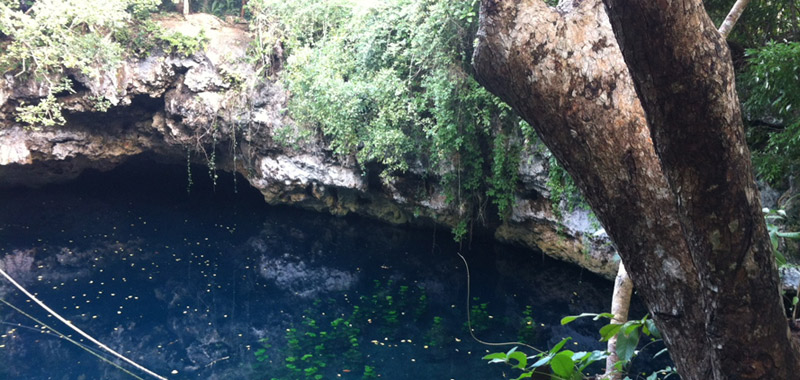 Green Lucero cenote is one of the most beautiful places on the route of the cenotes. It is located in Puerto Morelos Leona Vicario road at kilometer 20.
It is a cenote 20 feet deep crystal clear waters surrounded by lush vegetation.
It is a large cenote, open, spectacularly beautiful. It has two zip lines in the cenote, palapas, grills to cook your own food. Has restrooms, and areas with palapas, tables and chairs to sit and eat.
It has parking área and is open all day from 10am to 5pm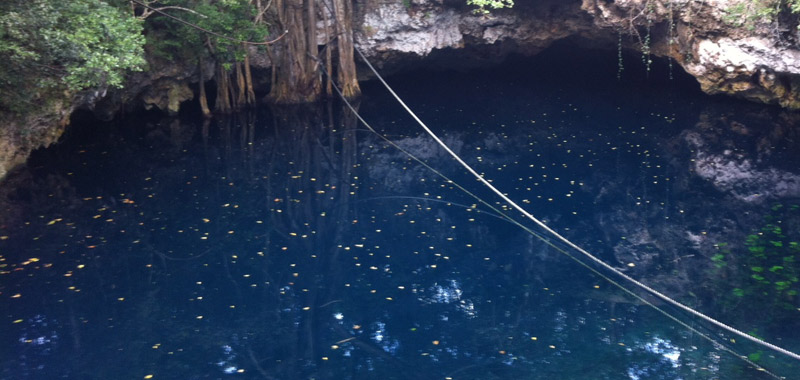 Admission costs 150 pesos.
In this cenote can swim, snorkel and admire the fishes. Another advantage its is located from the main road is just 300 meters, which is convenient for those coming in rental car.