Grutas de Lol Tún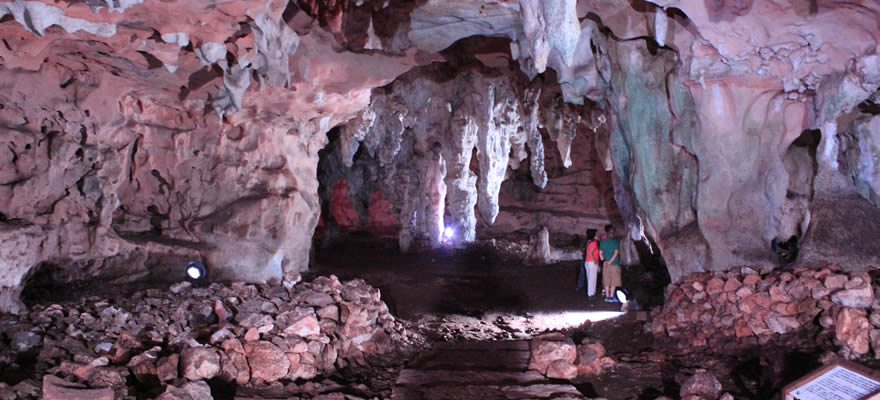 Lol- Tun etymologically comes from the voices Lol "flower" and Tun "stone " means in Mayan Yucatan " Stone Flower ." Today Loltun caves are archaeological site containing the widest chronological sequence in the north of the Yucatan Peninsula.
These caves are the largest known cave system in the distributed in the southern part of the state of Yucatan. Along the route a large number of cave paintings and petroglyphs can be seen .
The tour begins at the entrance of Nahkab, or hive, where the famous bas-relief known as The Warrior Loltun , which seems to be emerging from the caves and is believed to be the god of the underworld is located. At the end of the grotto a vault that has collapsed despite which still has a majestic view is , it descended through tree roots and sunbeams from about 30 meters high.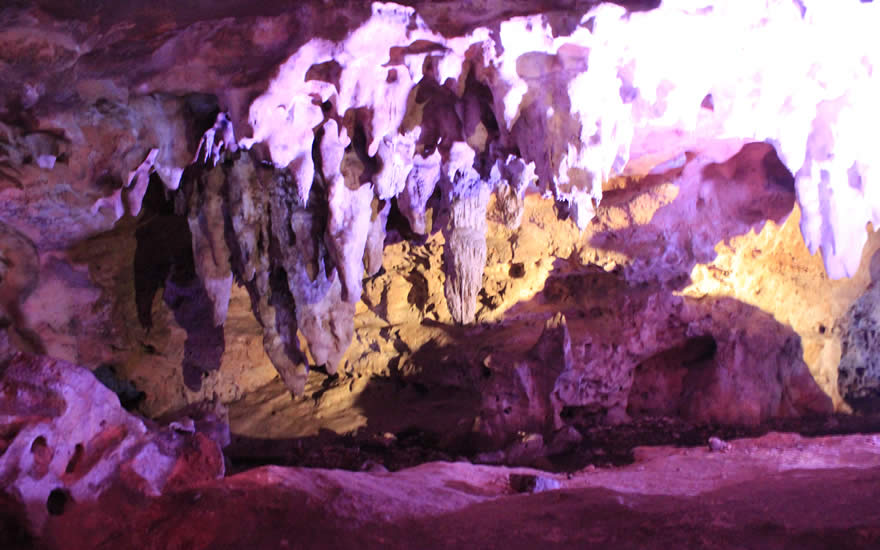 Finally there is the gallery called Loltun , steep slope, which comes to the surface via a staircase carved into the stone . This area may be the barricades built by the Maya rebels who took refuge there during the Caste War.

Access is via the federal highway No. 180 , which addresses the long route Campeche . From Ticul necessary move by the federal No 184 to Oxkutzcab road , and for this city go on the paved road heading south for seven miles. The site visitor can get to by public transport.
Do not wait, book your hotel now in Yucatán