Government Palace of Yucatan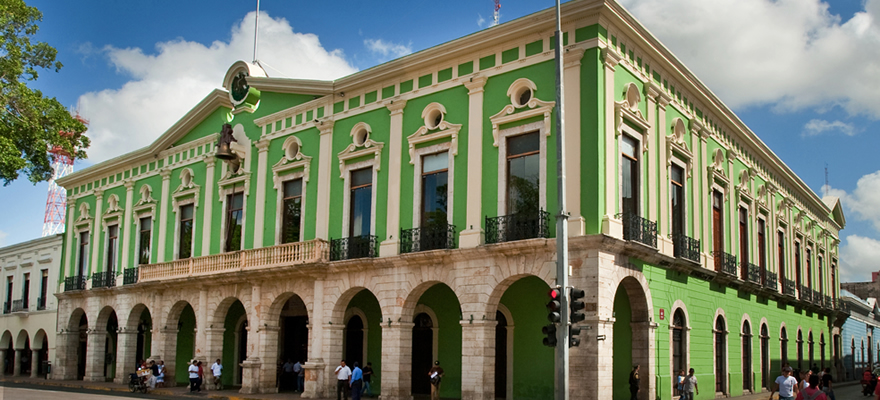 The current Government Palace had its antecedent in the Royal Houses, seat of colonial government. It served both administrative office business and government as room for governors and representatives of the Crown. Once independence was called the Government Palace and the late nineteenth century was destroyed to build the currently know as such.
It was inaugurated on 15 September 1892 in order to concentrate on the new building the Executive Branch offices.
This concentrated building when it opened to all offices of the state public administration, with the same over the years were vacating the premises to be present only in the office of the Governor, the General Secretariat of Government, the Administrative Office and Addresses Legal and Press.
It has 2 floors adorned with portals, courtyard and arcades. It has a beautiful staircase and stone quarry, a replica of the bell of Dolores, built on the central window of the building. It currently houses the offices of the state government. On the top floor is the auditorium, which presents the history of Yucatan beautiful and large paintings by the artist Fernando Castro Pacheco, which are spread over two floors of the building: galleries, living history and nature of the ladder. The Government Palace embodied the political life of the State.
The Government Palace is open from 8:00 am to 10:00 pm and receives constant visits of tourists, for which the main entrance is a tourist information booth offering services: 8:00 am to 9:00 pm Monday through Sunday.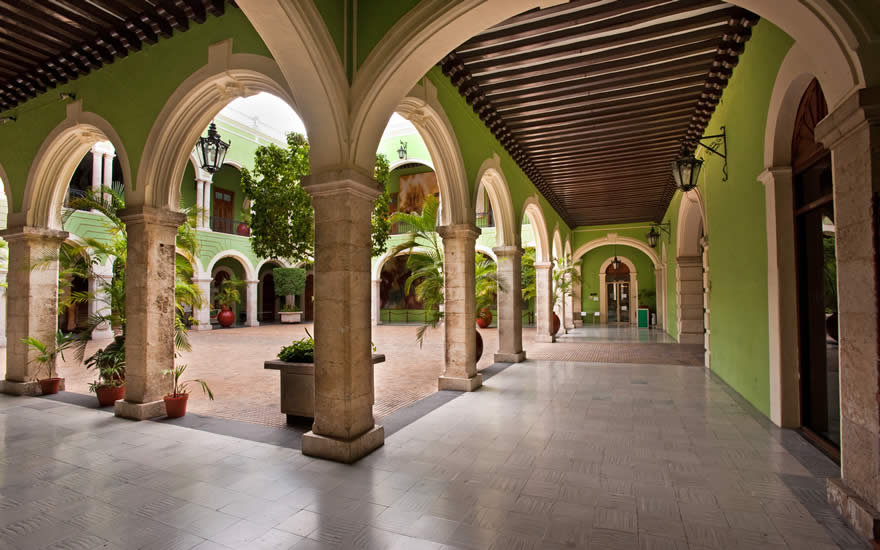 Hotels In Merida Yucatan