Tulum Ruins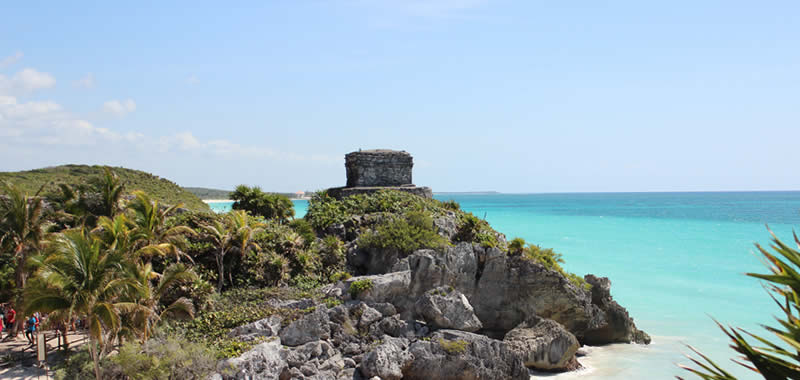 The ruins of Tulum are the main point of interest to visit for those staying at hotels in Tulum This is the main archaeological site of the state of Quintana Roo.
Admire the beautiful views of the walled city by the sea, its beautiful turquoise waters, white sandy beaches, the main building of the castle, the nature of the place and all the history that this important site envolves
To reach the ruins of Tulum from the hotels in the beach resort area you can take a car rental or a taxi and takes about 10 to 15 minutes driving.

From downtown Tulum ruins takes 10 minutes.

The entrance fee is very reasonable and extra charges apply to those carrying video cameras.
At the entrance of the ruins can hire private guides in several languages with an extra cost.
Image Gallery Tulum Ruins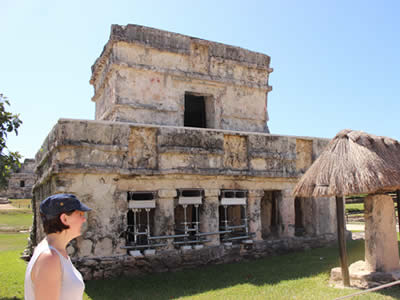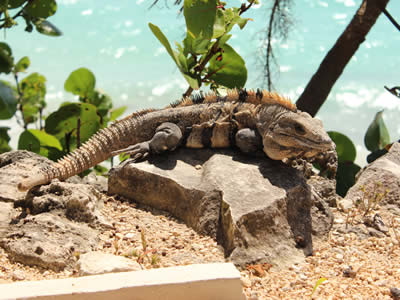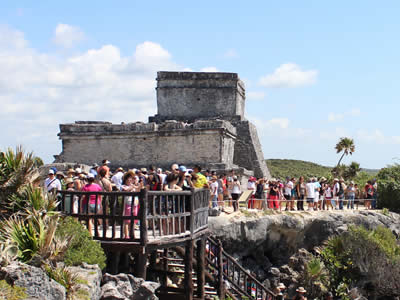 Hotels in Tulum