Extreme Control Kiteboarding School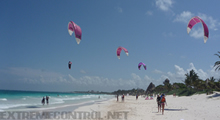 We will be really happy to have you learn the Art of Kiteboarding with our team.
All our instructors are multilingual, we offer any level of lesson in English, Spanish, Italian and French, all of us are expert kiteboarders with over 3 to 5 years experience of teaching and riding, we teach what we love.
Extreme Control Kitesurfing and Paddleboarding School Tulum has been the first Professional Kite School in Tulum operating since 2004 and offering top quality service to students from all over the globe. Their main school is located at Playa Paraiso, just side to the Mayan Ruins, where you will find the flattest waters in Tulum and open stretches of white beaches. The side onshore winds and warm Caribbean create an ideal environment to learn or improve your kiteboarding skills.
Their team of instructors are expert kiteboarders, IKO Certified and multilingual with over 5 years experience teaching and riding. They are the first school in Tulum teaching with the Short Line Method where we use 5 meter lines to help students learn how to pilot the kite without full power, making the learning process safer, faster and more fun! With this method, the majority of our students are able to independently fly the kite in 6 hours! Summer and Fall are great months to go Stand Up Paddleboarding especially at Playa Paraiso where you can enjoy an amazing paddle. The goal is to create responsible kiters so everyone can continue to enjoy this sport throughout the world.
Do not wait, book your hotel now in Tulum
Image Gallery Extreme Control Kiteboarding School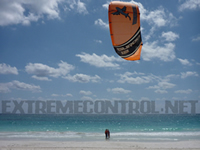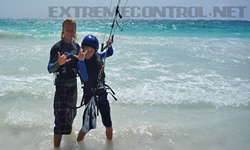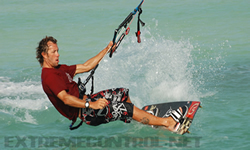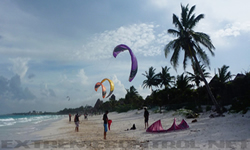 Contact Us
For more information, call 0052 1 9847454555 or visit www.extremecontrol.net or email us at info@extremecontrol.net