Mamitas Beach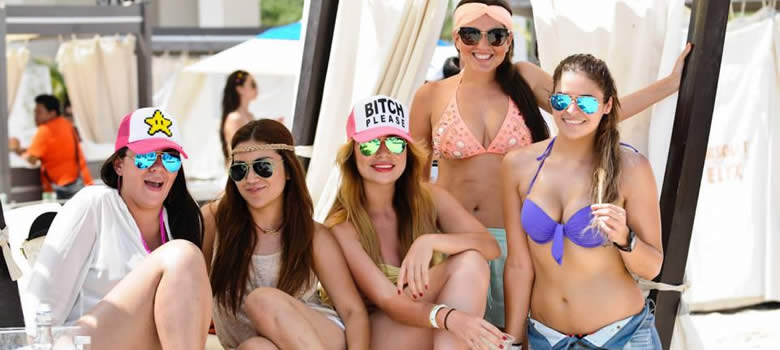 One of the most popular beaches and most atmospheric of Playa del Carmen is Playa Mamitas since it is one of the most beautiful beaches of the Riviera Maya. The turquoise water color is unique and we can not stop talking about the tranquility of the sea, which is perfect for all ages and tastes in becoming the favorite of tourists. The diversity of nationalities of tourists and local visitors mamitas beach give a touch of difference between the other beaches near the Riviera Maya.
It also can be found on this beach of the nonsense people, nationally and internationally of any person in this place. Mamita's Beach Club is a place not to be missed while visiting the Mexican Riviera, Playa del Carmen destination. Much of its charm lies in the atmosphere cheerful and casual, soft white sand and turquoise waters, certainly ranks high among the beaches of Playa del Carmen, and this is one reason why it is so popular.
Mamita's Beach is a seaside resort that is known, both in Mexico and abroad, as the beach with the best atmosphere in the Riviera Maya. Up there people around the world to enjoy a relaxed atmosphere, the international restaurant and, of course, the white sandy beaches.
They are beds that have become a favorite of tourists during the day, at sunset the fun continues and is heard, a little stronger, electronic music. Even, this spa has become the seat of national and international events such as Fashion TV Beach, the DJ's Festival, the Jazz Festival and Fashion Peninsula. Mamita's Lounge is the destination for lovers of good music, and the place of preference for international artists start their tours in the Mexican Caribbean. Mamita's Beach Club is much more than a beach destination, is the meeting point for tourists who choose to stay with young, rest and good music and enjoy completely renovated to its charm. Whether you seek a good party or just enjoy the beach, Mamitas is the place to go, whether enjoying a delicious breaded fish or a fresh caipirinha, Mamitas has everything to spend a true holiday relaxation .
There life is another. The carelessness happens to occupy much of our time, simply enjoy. In Playa del Carmen six years ago which opened this splendid space, is now a success.
Do not wait, book your hotel now in Playa del Carmen
Image Gallery of Mamitas Beach Club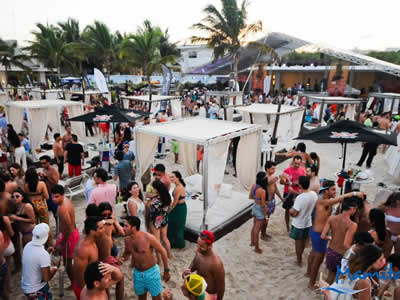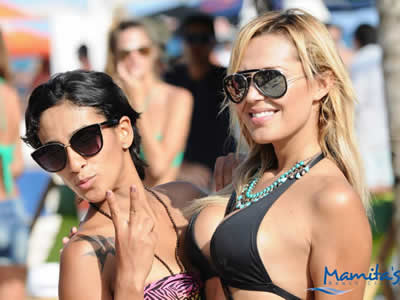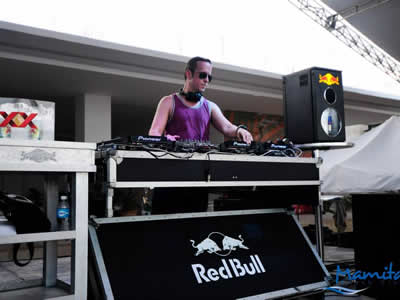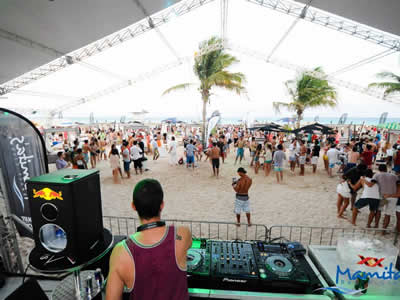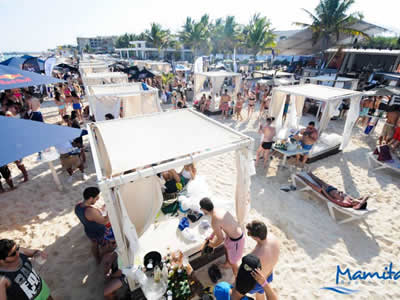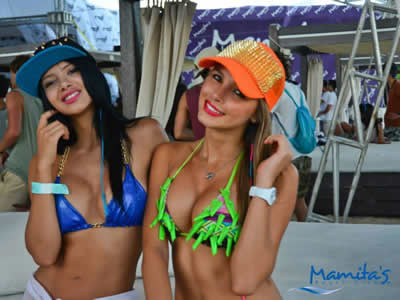 Hotels in Playa del Carmen