Turtle Farm Isla Mujeres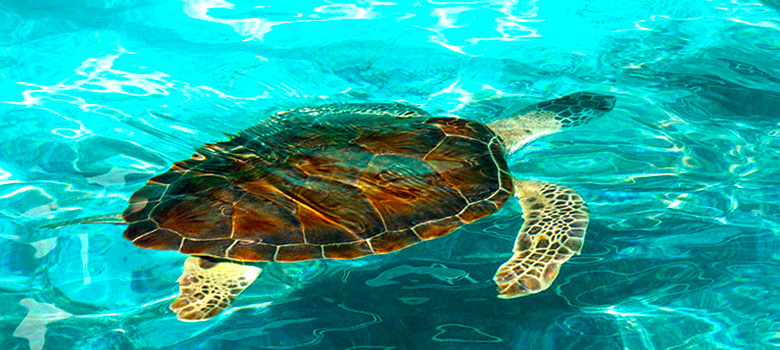 Isla Mujeres is the ancestral land of giant sea turtles, which lay their eggs in the soft sand between the months of May and September. For many years the sea turtles were hunted for their meat, shells and eggs. Mexican Federal Laws now protect them. The eggs are placed in safe areas to keep them safe from predators. After birth, the turtles are placed in ponds and are accompanied to the sea by local school children and tourists, who help them return to their marine habitat. There is a place in Isla Mujeres is known as the Turtle, then guard the eggs of turtles that come to nest on the beaches of the island, incubate the eggs in the sand and once the turtles are born, some were placed in ponds and others are released to the sea to continue the cycle of life.
In the 1980s, the efforts of a local fisherman led to the founding of Isla Mujeres Turtle Farm, 5 km south of the city, which protects the reasons for breeding turtles with wire cages around places to protect their eggs from predators. The young live in three large groups of up to a year, then marked for surveillance and are released. The practice of surveillance through its first year greatly increases their chances of survival. Moreover, turtles emerging from this beach are likely protected back every year, which means that they will get the same protection.
Inside this farm, is an aquarium where there are turtles of different species and of different sizes, one can observe from the babies to two feet in length. The place is small but it is very important for research and conservation of sea to have a place to care for them and reproduce. It is said that turtles come to nest and lay their eggs at the same place where they were born and that of 100 turtles only one succeeds.
This means that the death rate of these animals is enormous, whether due to natural predators or the human hands The Turtle Farm Isla Mujeres is located south of the island, in the Sac-Bajo road, about a mile north of Beach boaters. The entry fee is $ 20.00 pesos, . Their hours are from 9am to 5pm every day except holidays.
Hotels in Isla Mujeres
Image Gallery Turtle Farm