Akumal Beach Resort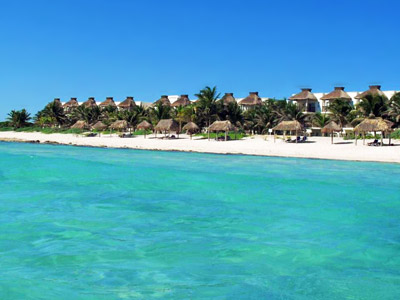 In the ancient language of the Maya, Cancun before there was born a magical place called Akumal, "Place of Turtles".
The relaxed atmosphere in Akumal captivates the casual spirit of a coastal resort on the Riviera Maya. For guests looking for the best vacation of beach, Akumal Beach Resort offers a truly unique experience. All rooms are in buildings just steps from the sea and offer breathtaking views of the Bay of Akumal. With the convenience of an "all inclusive" offer our guests a sophisticated simplicity and friendly service in the intimacy of a small resort.
Rooms Akumal Beach Resort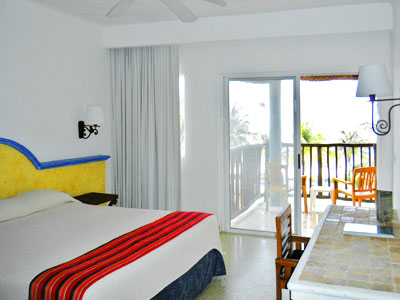 The hotel offers 241 rooms divided into 2 categories you can choose Standard room or superior room if you prefer, both with partial or full sea view.
All our rooms have:
• 1 king or 2 double beds.
• Private balcony or terrace.
• Air conditioning and ceiling fan.
• Private bathroom with shower.
• Hair dryer.
• Satellite T.V.
• Telephone.
• Safe.
Facilities Akumal Beach Resort
For your convenience, the hotel offers:
• 2 tennis courts.
• Outdoor pool.
• Gym.
• Theatre.
• Mini Club.
• 3 restaurants.
• 3 bars.
• Conference room.
• Diving and snorkeling equipment.
• Massage.

Location Akumal Beach Resort
Between Playa del Carmen and Tulum is 55 minutes from Cancun Airport, 25 minutes from Playa del Carmen and 20 minutes from Tulum.
Photo GalleryAkumal Beach Resort