Whale Shark Tour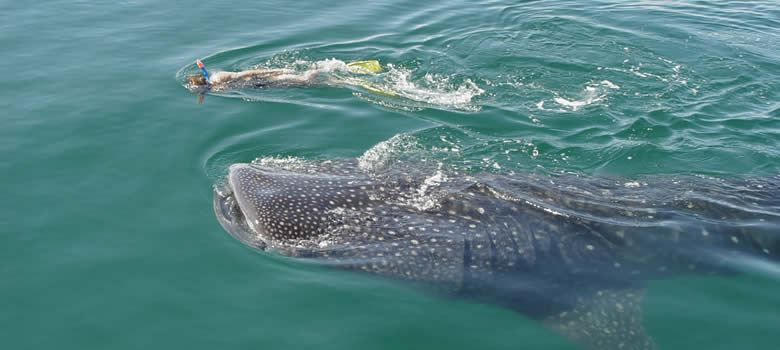 The whale shark swim tour is one of the most popular and attractive tour in the Mexican Caribbean  during summer.
It is a tour that operates only during the season from june 01  to September 16 every year .
These fantastic animals come each year to the warm Caribbean waters to eat and be swimming in the area for several months.
Sharks have been found in recent years in the north side of the island of contoy and is the point where all tour opetaros even those coming from Holbox , Punta Sam or Isla Mujeres go.
It's a great tour where you will have the opportunity to swim in couples with a guide a few meters of the whales, will be impressed by its size and how friendly are these animals with humans . 
You can also watch the whales from the boat and take pictures. During the swim with the whales will be provided snorkel gear so you can see well these animals underwater and also if you want to take pictures with your camera
The tour takes about  7 hours and travel times from holbox by boat to the area where the whales are is 2 hours and from Isla Mujeres or tip sam is 1 hour .
The tour is operated on boats with 10 people with the guide, the person who provide the people all the important information to know about the whales .
For people staying in the Mayan Riviera offer private transfers from the Riviera to Punta Sam including the boat tour .
For those staying in Cancun you have to arrive by your own to Punta Sam where we go , as for those who leave Isla Mujeres we depart from the dowtown pier of the gas station,
We also offer private transfers to holbox by road or private plane for those who want to visit Holbox island and want to take the whale shark tour from Holbox.
*Tour From Holbox  price includes:
Fruit
Beverages
Snorkeling Equipment
Guide and insurance
Stop at cabo catoche for esnorquel  and ceviche
Price per person $ 110 usd
*Tour from  Punta sam includes:
Box lunch
Beverages
Snorkeling Equipment
Guide and insurance
Price per person $ 120  usd
FROM RIVIERA MAYA INCLUDING TRANSPORTATION TO PUNTA SAM ROUND TRIP  $ 160 USD per person
*Tour from Isla Mujeres includes:
Box lunch
Beverages
Snorkeling Equipment
Guide and insurance
Stop in a reef near isla mujeres, north beach  for snorquel and ceviche
Price per person $ 100  usd
Notes:
All bookings are prepaid visa or mastercard.
Children or adults is the same price
In case of Cancellation made by the customer 20% penalty applies
In case of cancellation due to bad weather will return the total payment
No refunds in case of no show. Cancellation minimum 24 hours in advance
Image Gallery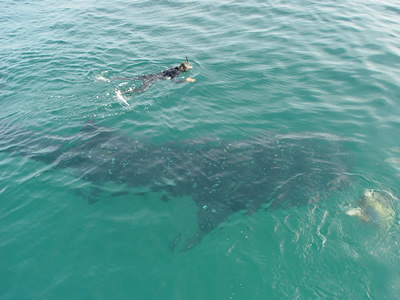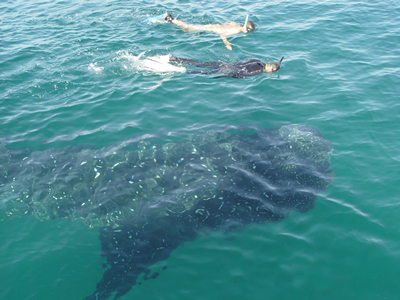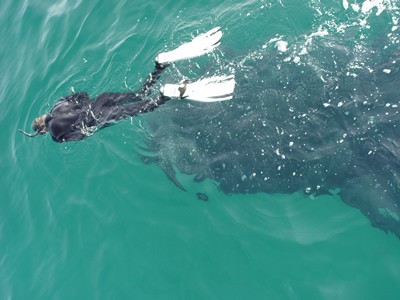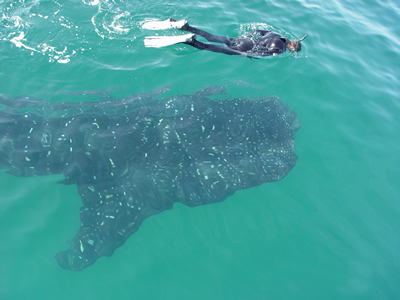 ---