Chen Rio Beach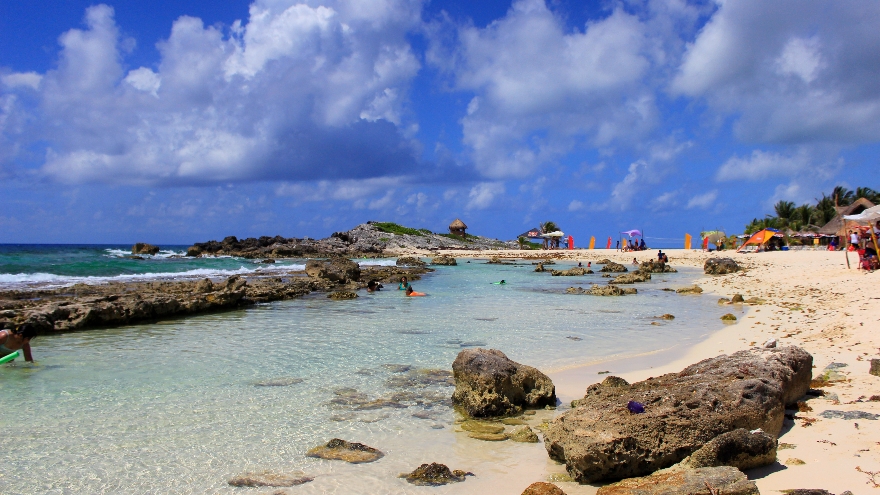 Considered as one of the few places ideal for swimming, the east side of Cozumel, Playa Chen Rio presents some boulders that form a huge natural pool where lifeguards are always on duty all weekend. A very quiet beach, ideal for those seeking relaxation in full, with family Sunday and therefore full of children and bustle.

Chen Rio "got its original name because a river formerly flowed through this beach over the road cut between the sea and the mangroves, after Hurricane Wilma, the river reappeared, unlike other islands after these attacks decided to fill these spaces, Cozumel was decided to place a drainage system beneath the road to let the river run naturally.
The lush vegetation, between the beach and the bay is ideal if you want to experience the wildlife and watch the beach mixed with. Chen Rio is one of the best beaches in Cozumel on the "other side" of the island.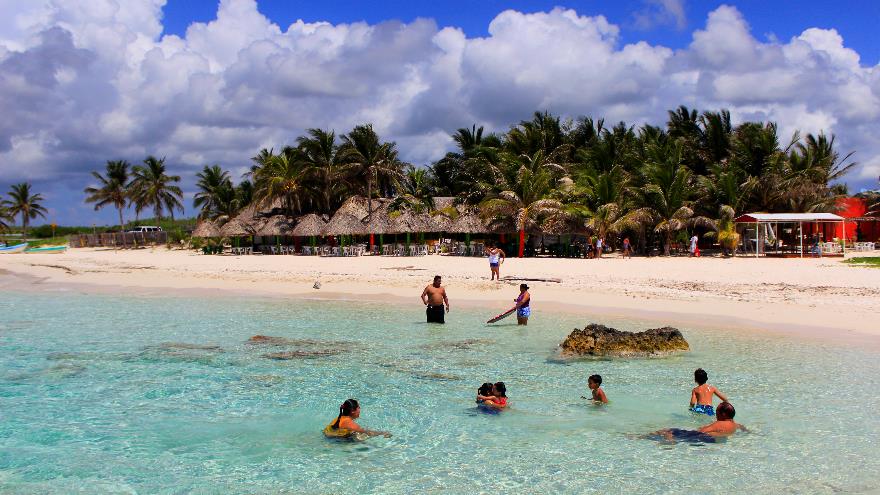 In this place there are restaurants that offer variety of seafood in various forms, but tend to be rather expensive, however you can move to this beach for just a moment of relaxation or if you just want a good time of time spent with family, friends, couples or alone.
Hotels in Cozumel